A Wedding To Remember

A Day You'll Never Forget

You've imagined the day countless times: friends and family are awed as the breathtaking bride makes a magnificent entrance onto our grand lawn and grounds or down our elegant curved Portico staircase. Whether you want refined and formal or fun and fanciful, our on-staff wedding planners will work with you to create a day neither you nor your guests will ever forget. Think sumptuous, customized cuisine, beautiful surroundings, sophisticated style, and expert attention to detail.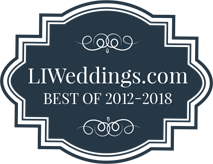 Meet your planners
Explore our signature wedding packages or let us create one to match your personal taste with the assistance of a knowledgeable, experienced planner, dedicated to your event.



Dina

Semprini

Senior Catering Sales Manager

Phone: 516-674-2919
Email: dsemprini@glencovemansion.com
Dina has over 17 years of experience in the hospitality industry specializing in weddings and social events. She was previously at the Roslyn Claremont Hotel.

Johanne

Crawford

Catering Sales Manager

Phone: 516-674-2956
Email: jcrawford@glencovemansion.com
She's been in the hospitality industry for over 20 years, but in the last ten, Johanne has specialized in Special Event Sales and Events, her passion and professional practice at The Mansion.
Room Blocks For

Weddings

187 Guest Rooms and Suites
On-Site Restaurant & Bar
Indoor & Outdoor Pools

Inquire about enhancements to your Mansion Experience:

After Party at Pratt's Restaurant & Bar
Rehearsal Dinner in one of our luxury event spaces
Farewell breakfast in our dining room

Promotion:
Book 10 rooms and receive a complimentary bottle of champagne on your wedding night.

For more information contact Peiting Wu: 516-674-2965 or pwu@glencovemansion.com
Testimonials
I worked with Dina. She was the absolute best. Every phone and every email was responded to immediately. Everything at our wedding was done to perfection. We also had our dinner rehearsal there the night before. Nick was out Maitre D on both nights. He was great to work with as well. All our guest told us it was the best wedding they had ever been to. Food was excellent! I would highly recommend Dina and Nick and the Mansion to anyone looking to get married.

-

Johanne at the Glen Cove Mansion was our life saver!! She was warm, responsive and always knew the right choices concerning our amazing wedding! The mansion was beyond perfect for us and all our guests as it provides a gorgeous backdrop and the amenities were perfect!!

-

First off, if you have never been to Glen Cove Mansion it's a must see - it's so beautiful! It's an old gold coast Mansion where the pictures alone will make you fall in love with it. I had my December 7, 2013 wedding there and upon arrival, all my guests were amazed at the beauty of it. Johanne was my catering contact there and from the day I signed the contract to the day of the wedding she was so responsive, patient and professional that I was sad when my wedding was over! She was there on my wedding date and the day after at my Sunday football brunch that I had at the pub 1910 on site for my wedding guests that stayed the night (yes, they have a hotel on site so super awesome for all your out of town guests!). The food and signature drinks were amazing, all the details I had laid out for them (and I had a lot!) were done to perfection. The night was unforgettable and I can not thank Johanne and Glen Cove Mansion enough for the memorable and most Amazing night of my life! I can not wait to spend my one year anniversary there.

-

Excellent place to get married- food, staff and mansion were amazing! We had the perfect day, and had surprises waiting for us in our suite on our wedding night. Highly recommend Glen Cove Mansion!

-

My husband and I fell in love with this place immediately. We worked very closely with Johanne and we could not have been more pleased. She was such a pleasure working with. She helped us with anything we needed. Even when we would just pop up she was always smiling and more than happy to help us. All of my guests loved the food, cocktail hour was fantastic, the appetizers and Venetian hour were incredible. We gave them candles and things to set up and they did an awesome job of making my idea look amazing. I loved that they had the hotel attached for the guests and out of town guests to stay. We had such a great time there and can not wait to go back for our year anniversary!

-

"We wanted an outdoor wedding at a venue that could accommodate a tent for over 200 people. We visited Glen Cove Mansion, which is right near the house where I grew up. Driving up to The Mansion, you are in awe of its grandness. After viewing the stunning grounds and meeting Johanne Crawford, catering sales manager, Gus Montesantos, operations director, and Melissa Ketay, maitre d', we knew this was the place for us. We also loved that the mansion is a hotel so our guests could stay and continue the party in the upstairs bar or on the grounds by the pool and courtyard".

-

"It's the most beautiful place, Its history takes you back to the Gatsby era. The venue is near the city and also has a hotel on the premises, so we were able to turn it into an entire weekend where our guests stayed Friday and Saturday night and had a brunch on Sunday morning. That was important, since my family is in Brooklyn and I also had guests coming from Tennessee"

-

"We loved the layout of Glen Cove Mansion. We could have our ceremony outdoors, cocktail hour in the library, reception in the ballroom, after-party in the lounge, and our guests could stay at the mansion overnight. Having each part of the night in a different room makes you feel like you and your guests are living in a royal mansion. Dina Semprini, the senior catering sales manager at Glen Cove Mansion, worked with us and my brother-in-law Shawn Morgenroth, who is an event planner at another company, to put together an awesome party. Their knowledge and experience were so helpful for planning every detail of the wedding."

-

"... thanks for your outstanding team...A good time was had by all! So glad we booked our Family Reunion at the GCM. We are already talking about coming back next year...very special thanks in particular, to Jay Zelkowitz, who was our 'Concierge'...facilitating our many various needs, beginning at our booking, and throughout our stay...Jay was absolutely indispensable in his hospitable, expert, and professional mastery of our countless details...Kim and other staff at the front desk were all exceptional...Our list of several special needs were gracefully accommodated..."

-