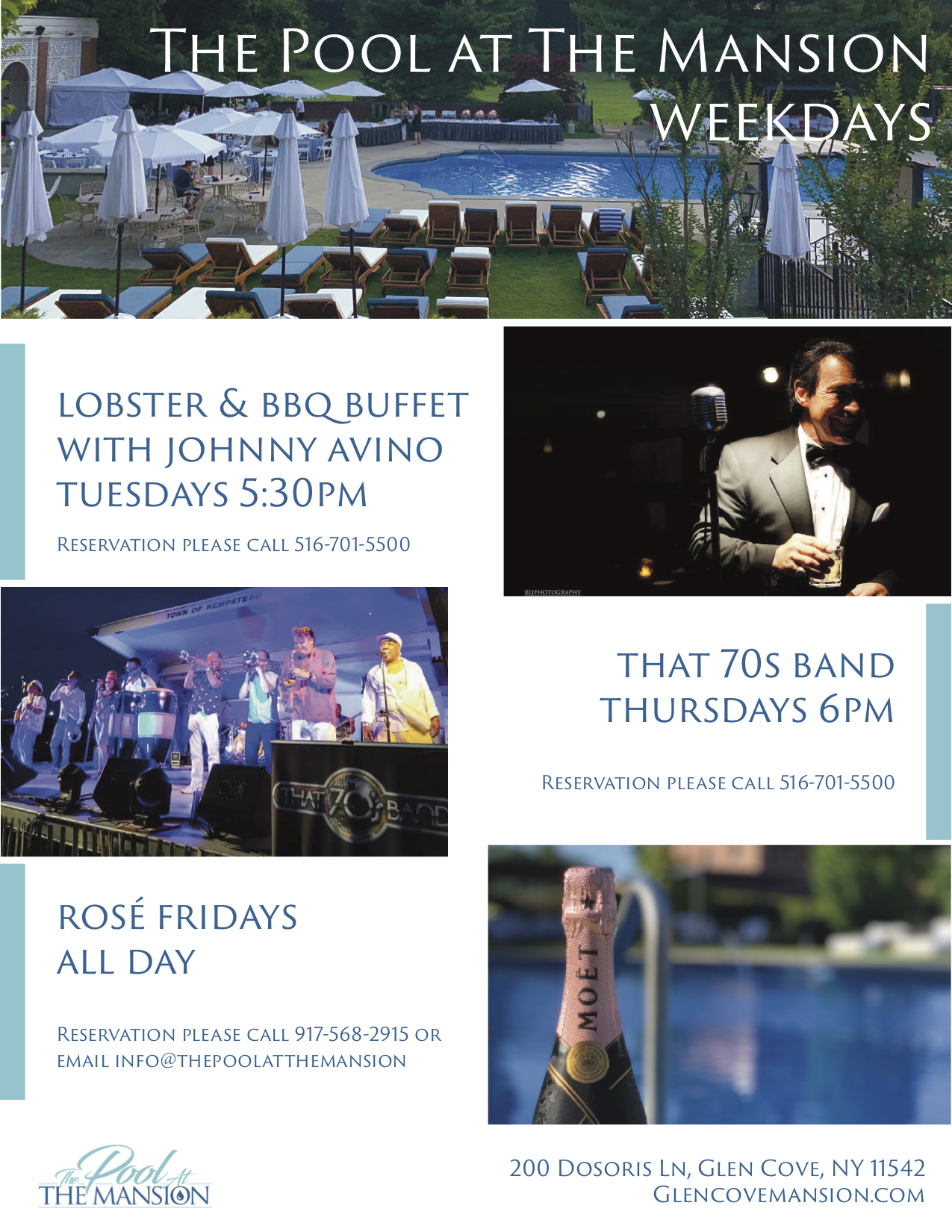 Mansion Summer Weekdays
Find your summer fun at The Pool at The Mansion!
Tuesdays
Enjoy All You Can Eat Lobster & BBQ buffet poolside at The Mansion.
Event time: 5:30pm - 10:00pm
Buffet available: 5:30pm - 8:30pm
Thursdays
DINE, DRINK, AND DANCE with THAT 70's BAND!!
Event time: 6:00pm - 10:00pm
That 70's Band: 7:30 - 8:30; 9:00 -10:00
Come and enjoy Lobster Roll Special and That 70's Band.
Fridays
One complimentary Rosè Glass per person!
Reservation please call 917-568-2915 or email info@thepoolatthemansion.
Share